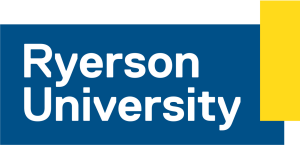 New branding for Ryerson University was announced today. From the looks of their press release and the accompanying links to the university website, this was a very involved process with wide consultation.
In our experience, branding is pivotal to the identity and promotion of a college or university. However, changing an institution's identity, "is as complicated as moving a cemetery." The ideal situation is the establishment of a small, select committee, with both responsibility and authority. We have seen re-branding projects ruined by over-involvement, excessive consulting and broad-reaching attempts at democracy.
Bruce Mau Design gets credit for the project. Hope they are Ryerson grads!