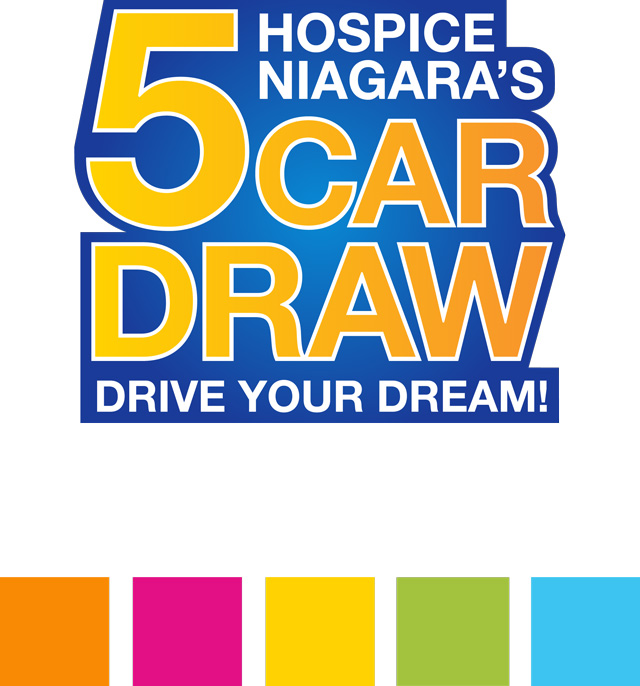 Every logo deserves a review and occasionally a refreshing. We developed the original logo for the Hospice Niagara 5 Car Draw, but after six years it looked like time for an overhaul.
We redrew the logo to make it look simpler and cleaner. And we also introduced a new, fresh colour palette for the artwork of the 2015 lottery.
Can we help you refresh your look?